Introducing The World's First Low-Light Indoor Bifacial Dye-Sensitized Solar Cells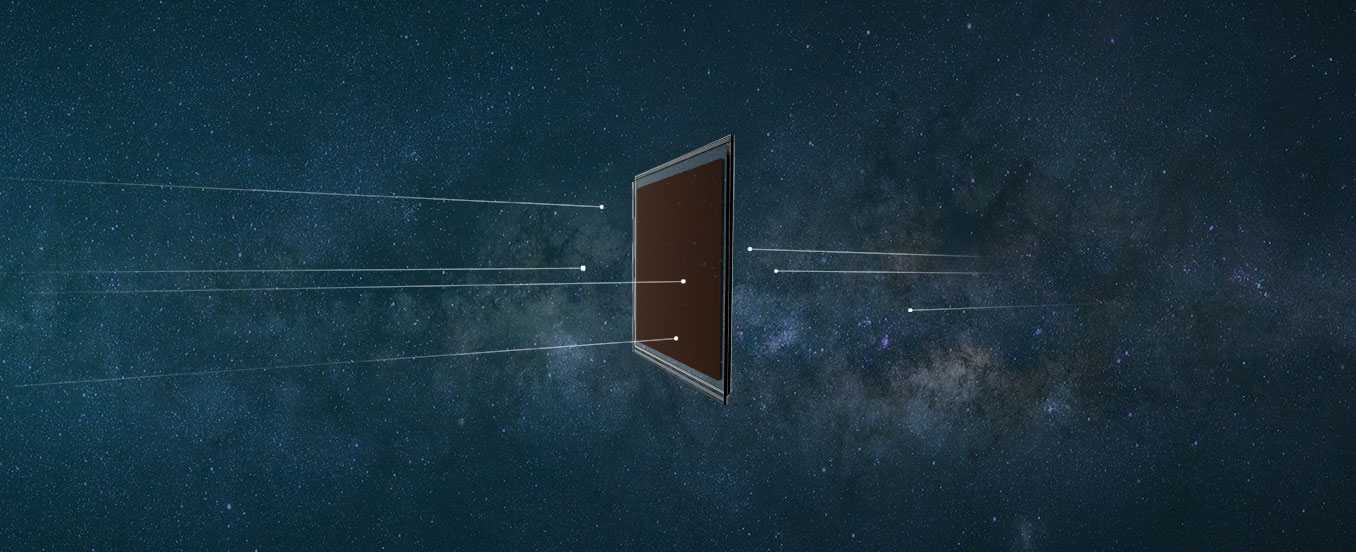 Ambient Photonics has reached a new milestone with our groundbreaking high-power density dye-sensitized solar cell (DSSC) technology: the ability to harvest energy from the front and back side of the solar cell simultaneously. Our new Low-Light Indoor (LLI) Bifacial Solar Cells are the first and only dye-sensitized indoor solar cells with bifacial energy harvesting, allowing customers to generate even more endless power in smaller packages.
By packing more power per millimeter into our solar cells, we are unlocking never-before-possible power options for electronics manufacturers. As our technology advances, devices with increasingly high power requirements will no longer need disposable batteries. They can sustainably harvest energy from the ambient light that surrounds indoor environments instead.
Hassle-Free Charging
Connected devices built with Ambient LLI Bifacial Solar Cells can charge whenever the cells are exposed to ambient light, no matter their orientation. This frees consumers from worrying about their devices running out of power because they were placed face-down.Our new cell design is a game-changer for all kinds of devices, from remotes that may be placed "upside-down," to sensors, PC accessories and electronic shelf labels that are designed to harvest energy from both sides of the solar cell at the same time. Electronics manufacturers can design devices such as wall-mounted sensors with the solar cell oriented such that it harvests energy from both sides simultaneously. Other devices, such as keyboards, can be designed so that additional light is collected and reflected to the "back side" of the cell to maximize energy harvesting.   
Proven Technology
Ambient LLI Bifacial Solar Cells package our breakthrough DSSC technology into a brand-new product design that boosts energy production by as much as 50% in optimal light conditions. They are manufactured at our flagship Fab 1 factory in Scotts Valley, California.
Ambient LLI Bifacial Solar Cells are inspired by industry-standard bifacial outdoor solar panels that are beginning to dominate large-scale projects for utility applications. Just like the vast majority of outdoor solar panels, Ambient's LLI Bifacial cells are made with optically clear glass, enabling them to gather energy from both sides, and greatly boosting overall cell efficiency. They allow electronics manufacturers to leverage even more energy from a smaller footprint of our proven DSSC technology.
Choose the Right Ambient Cell for Your Product
While almost every connected device can benefit from the efficiency gains of Ambient LLI Bifacial Solar Cells, products can now be purposefully designed to maximize  the amount of light that reaches the cells to enable even more compelling applications. Devices like remotes, sensors, keyboards, and electronic shelf labels that utilize our bifacial cells can also provide a broader range of features, many of which have never been possible on small devices before.
Visit us at IBC in Stand 1.c41 alongside our partners at Universal Electronics to see our new Bifacial LLI Solar Cells first-hand. Attendees can test drive our breakthrough battery-free connected devices, developed with UEI and our other global partners and customers, across a range of product categories. 

Not attending IBC? Contact us to learn more about Ambient's LLI Solar Cells and determine which of our products is the best fit for your device.